Jere Allan Insurance Agency is rooted all the way back to 1910, when it began as a small agency insuring the farming community of Blythe, CA and the surrounding Palo Verde Valley.
It changed ownership a few times until 1980 when local insurance entrepreneur Jere Allan purchased it and grew it into the landmark agency it is today.  Jere continued to insure farms, as well as the other variety of businesses, homes, cars, and boats that arrived in Blythe as it grew to the city it is today.  In 2020, after 40 wonderful years of service to the community, Jere decided it was time to retire.  He sold the business to Eli Gillespie, a fellow Southern California-based agency owner that also specializes in insuring farms.  Eli plans, hopes, and expects to carry on the legacy that Jere Allan left for Blythe and the surrounding areas in the Palo Verde Valley.
Why do business with Jere Allan Insurance Agency?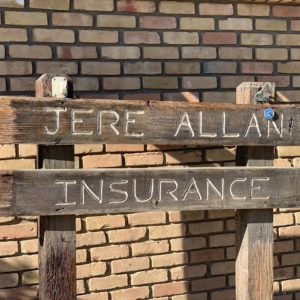 Unlike a captive, or direct insurance company who only offers their own proprietary products, our agency is 100% independent of any one company. Many insurance consumers don't fully understand just how important that really is.
When it comes to something as important as insurance, it's imperative that you work with an agency who has an in-depth knowledge of multiple insurance products, companies, and guidelines — not just one.
At the end of the day, what separates one agent from another, is their ability to proactively service their policy holders, and their knowledge of the insurance industry, products, and different situations that may present themselves to their clients.
Independent Agent Vs. The Rest
Here is a quick comparison of the differences between an independent agency like us, and the various other types of companies that are out there: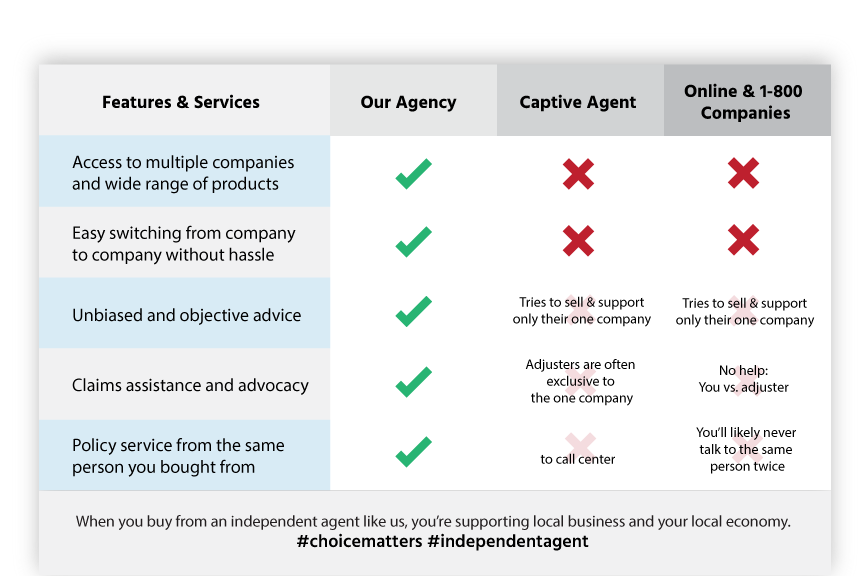 If you'd like to get started with a complimentary quote and/or policy review, we'd be happy to help you any way we can. Simply complete the fields below to get started online in a matter of seconds.
We appreciate the opportunity to help you, and look forward to servicing your insurance needs! Feel free to call us directly if you have more detailed questions.